Hello lovelies, and welcome to the blog,
I have mentioned in other posts that i took a year out before starting Graduate medicine and rather than go through that explanation multiple times, I felt it was important to explain why I did it, how it turned out to be very beneficial for me in the end, and why you should at least consider it before starting medical school, if you are able to.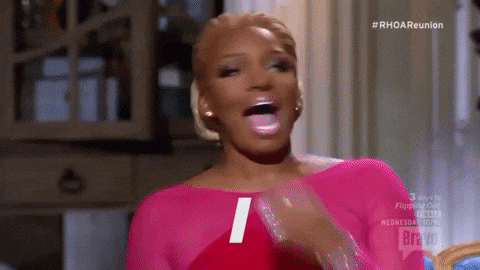 I first started studying Graduate Medicine in 2016, about a month after I had just graduated from St George's University of London after studying Biomedical Science and completing my 10,000 word dissertation on Novel Psychoactive Substance (It got published!!).
I had honestly massively underestimated the toll that final year would take on me, especially considering the fact that I was also working at Liberty London 3/4 days a week, applying to Graduate Entry Medicine, which included work experience alongside my job, volunteering once a week, excelling the UKCAT (most universities in the UK that use UKCAT select applicants to be interviewed based on their UKCAT score), preparing for 3 interviews, and the stressful months waiting for an offer, while also trying to pass my final year modules.
When I finally got an offer from KCL I remember feeling so relieved and elated. I couldn't wait to start, the excitement and adrenaline rushed away all my exhaustion and suddenly I felt like I was on cloud-9. I didn't even mind the fact that we had to enrol in August, a few weeks into my summer Holiday. This is because in the first year of Graduate Entry Medicine at Kings, you need to learn the contents of the first 2 years of the standard medical programme in a year, which is a Lot! So, the sooner you can get on it the better for you.
I relied on the fact that I had just come from a Biomedical Science degree, and knew that my previous knowledge would make learning and getting through the first year easier. It actually did in a sense (especially after my year out), but once I enrolled and started getting on with the content, it all suddenly felt so overwhelming. Next thing you know I am in the worst physical state of my life, I can't keep anything down, throwing up after every meal, I have no appetite and in constant abdominal pain. A few weeks of medical investigations later, My doctor tells me I have IBS (which is closely linked to stress), I am massively deficient in vitamin D, Iron and folic acid, need to start taking high doses of all immediately for at least 3 months, and should consider taking a year out as my symptoms would only get worse if I continue to deal with the stress of university.
At first I resisted, I had gotten into medical school at 21 in 2016 and as far as I was concerned, nothing would stop me graduating at 25, in 2020 (It's funny now, knowing what 2020 will always be remembered for). I had worked harder than I ever had in my life to become a doctor since I was 13, I had survived 6 years on my own in a foreign country, had never failed an assessment or gotten below a B or 2.1 at A-levels, or University, while on my own and working. Of course I could handle one intense year of Graduate medicine, attending year 1 and year 2 lectures everyday, attending anatomy sessions for both years every week and extra sessions for Graduate Medics, while also vomiting every time I ate, in constant abdominal pain, and having panic attacks for missing university sessions to attend hospital/GP appointments, etc.
I was lucky that I had the sense to at least speak to a mental health Counsellor when I was too weak from not eating and all the vomiting to even show up at university. Understandably, all of this was causing me a lot of anxiety, which in turn was further worsening my symptoms. I got a black female mental health councillor and she was incredible! She verbally knocked some sense into me, made me realise that I had nothing to prove and nothing to uphold to anyone but myself, because for some reason, subconsciously I thought that if I am the only black student that they had admitted in my year, and then I leave, it would seem like black people can't handle the intensity of the course, and I knew I could, and didn't want to leave that impression.
With her help and the help of 2 other incredible female professors at Kings, I was able to get approval to take a year out and start again, when I was physically able to do so.
Once I was free from the obligation to study, and able to properly care for myself, take my medications, learn my nutritional triggers and gain better dietary habits from a specialist doctor (shout out to the NHS), my body and mind became a thousand times better. The time off also allowed me to come to a lot of realisations, not only of what I wanted in life, but out of my 4 years in medical school. I decided to go home to Nigeria and spend some time reconnecting with my family, because I realised I had been so focused on arbitrary and superficial goals like becoming a doctor at 25, that I had lost sight of what mattered. Which was my health, my family, my relationship with God, my peace and my happiness.
The time spent with my family and reconnecting to spirituality and religion was life changing. I realised that everything not only happens for a reason, but for your betterment. I regained my love of reading, writing, and just exploring life through travel, art, communication and education. I thought deeply of where I wanted to be, and how I wanted to feel 10 years later and made a plan to get there (I had nothing but time lol). I decided to actually go on all the adventures and trips I had always wanted to, and to merge my love of travel, art and writing, into a blog.
Fast forward to now, I have completed the preclinical years of medical school (got that Bachelor of Medicine in the Bag!), and nearly done completing my Masters of Science in Health and International Development, with a Specialisation in Populations Studies, arming me with the skills to understand, analyse and make projections for Global Health and Population health, in various low, middle and high income settings.
2 years into my year out, after winning awards at KCL for my GP project, and receiving an award to study Public Health in South Africa in my first year, I had no regrets. 3 years in, I mentored 3 black women into Graduate Medicine, hoping and praying that none of them would be the only one in their year, being named a Queen at Kings, getting into all of the Master's programmes I wanted, and receiving another award to study Entrepreneurship, I still had no regrets. 4 years in, I have studied and understood Global Health, Public Health, Population Health and Development at a time when all these things are more relevant than ever before, I have consulted for the World Health Organisation and African Health Observatory at LSE, met so many incredible and inspiring people through the Programme for African Leadership, and just did a lot in learning and improving my entrepreneurial skills including being a student advisory board member and Student Ambassador for the King's Entrepreneurship Institute and an internship with the Mayor of London's Entrepreneur competition, Completed The Women's Entrepreneurial programme at KCL etc. Long story short, I still have no regrets.
I hope that doesn't come across like I am bragging, I just wanted to emphasise the point that as the years went on, not only did I not regret my choice, but I was validated in it with each year. My only regret if I am being honest was not trusting my instincts and taking the year out sooner, thinking I was superwoman. Learning to really care for my self and my body while also dealing with high pressure environments and situations has definitely been a gradual process. But it gets easier and better, and as I get closer and closer to that goal of being a doctor, irrespective of my age, I am really happy that I have learned how to care for myself and listen to my body. It is so easy as a medical student or doctor to get lost in your desire to care and help others, that you neglect yourself and your family. It is definitely a contributing factor to the high rates of burnout, mental health issues and suicidal thoughts and action, that persists in the medical community.
Learning to prioritise self-care has been an invaluable lesson for me. Things always work out, or there could be a global pandemic essentially making nothing really matter in comparison. Either way, you'll probably be fine and use the extra year for your betterment. So if you are thinking about taking a year out from anything, there is probably a reason why and I say go for it. A lot can happen in a year, and the years afterwards will be even more enjoyable because you took that time for yourself.
I hope you enjoyed the post,
See you on the next one,
Peace and Love,
Raven